Laptops are great, due to their size! You can do everything you can on a desktop computer, depending on the power of the laptop, literally anywhere. All that power, in such a small case has its drawbacks, however. Laptops need more frequent maintenance as they're knocked about, used in all kinds of environments, they will only accept punishment for so long before needing repair. They pull in much more dust too, which can cause shutdowns and overheating because the case is so small the fan just can't get rid of it and it ends up as a thick blanket blocking airflow out of the cooling system.
Due to the complexity of laptops and notebooks, all hardware repairs are carried out in our dedicated workshops. We are one of the very few companies that repair to component level, instead of just replacing whole boards so savings can be considerable.
We can repair any make or model of laptop. Our Director is an ex Time and Tiny engineer and was with them for 6 years. As well as these we can repair/diagnose/configure the following makes of laptop:

This list is not exhaustive, we can repair all brands of laptop past and future. Clone makes such as Uniwill, Twinhead and Mitac are mass produced by Taiwanese/Chinese firms and rebranded for companies like Packard Bell, Mesh, Advent, Patriot and Gateway to name but a few.
Many Fujitsu-Siemens laptops are made by Uniwill, for example.
Our professional repair procedure
At Kitamura, we believe in ultimate workmanship. Laptops are far more complex and delicate than a desktop, and require skill, precision, and expert understanding of the architecture. Board repair of laptops requires jeweller's finesse due to surface mount components, that can be microscopically tiny! We are highly trained laptop specialists, and use factory literature and circuit schematics to disassemble your machine, carry out the work, and then reassemble it, down to the last screw, as if it just left the factory. We've seen these "whizz-kid" neighbours, and Pakistani/Indian "done-one-can-do-'em-all!" shops, that take things apart, and then get stuck as to how it all came apart, just putting any old screw in the wrong place, causing circuit and case damage, making the problem so much worse! We've had to put their shoddy mistakes right quite a lot!
We have years of disassembly experience. Heck, we read service literature in our spare time! That's how dedicated we are, to looking after you, and your equipment!
We can also diagnose/repair Apple MacBook/MacBook Pro laptops, our engineer training improves all the time. If you require a quote for an Apple laptop, get in touch, and we'll work something out.
Below are just a few of the many symptoms of ill laptops we can fix:
Blank/black or dim screen, machine still boots
Fuzzy, flickery or corrupt/unreadable display
Sudden shut downs, between 5 - 20 mins - see our Laptop Revitalization service below
Keyboard failure, partial or complete/sticky keys, erratic behaviour
Red/pink hue on screen and/or loss of backlight between 2 - 10 minutes
Intermittent charging & faulty power socket
Seemingly completely dead machine
Windows/Linux operating system trouble
Kitamura Computers Special - Laptop Revitalization Service - just £10!
Does your laptop keep shutting down for no reason, just turning off after anything between 5 - 10 minutes while you're happily working? We can help you with this! Bring your laptop in to us, and we'll give your processor and heatsink a good servicing. It will probably have got blocked with a thick blanket of dust, between the heatsink, and fan. Your laptop is suffocating! Blowing compressed air in the back of the case won't help, in fact, it'll make it worse. Your fan will get choked up with the blanket of dust as it is blown back in. This can result in the fan getting jammed, making the problem worse.
We'll disassemble your laptop, to factory standards, as above, renew the thermal paste between your processor and heatsink (this helps transfer the heat from the CPU to the heatsink effectively), we'll clean the heatsink, and even check all internal parts, to make sure all screws are tight, and components seated correctly, for NO EXTRA COST!! We'll then reassemble your machine, and ensure things are running as they should, giving it a stress test.
We don't recommend trying this yourself, laptops are very fragile precision engineered machines. It's safer to have it done professionally, by us, for just £10, it's a tiny price to pay for safety and peace of mind, as your equipment is in professional hands!
Laptop Screen Replacement Service (9" to 18")
If your laptop screen has broken, don't worry! Don't pay out of the nose prices because your manufacturer, or PC World has told you it'll cost £300 for a new screen! Nonsense!! We have many years experience at replacing laptop screens, and we can replace a laptop screen for anything in the range of £30 to £120, depending on its size, INCLUDING LABOUR!! We also carry a wide range of screens in stock, so we can probably fit it within 20 minutes if we have your screen in stock! If we don't have it in stock, we can usually get it for you within 2 days!
We only carry ORIGNAL screens, we don't do cheap nasty Chinese imitation rubbish, and we fit them to manufacturer guidelines, so you can be sure of quality and workmanship. Your screen will be replaced with the love and care it deserves!
The repairs we carry out on laptops include:
Motherboard Repair/Replacement**
CPU diagnostics/replacement
BIOS replacement/password removal
Sub-assembly repair/replacement (sound boards/modems etc)
TFT/CCFT Replacement
Inverter repair & Replacement
Hard Drive repair/replacement
Data Recovery
Memory(RAM) replacement
Optical drive repair/laser optics re-alignment
Courtesy Laptop Hire service
We offer a courtesy laptop hire service that is second to none to keep your life flowing. If we have a customer's system in for repair, and need to keep it for more than a day, because we're waiting for parts or it needs extensive data recovery or PCB repair, we will offer you the hire of one of our modern courtesy laptops to use whilst we have your computer. We will transfer any work and things you need to it so your life is not interrupted! This service is completely FREE! of charge, all you pay for is the repair to your system!
See our Courtesy Laptop Hire Service page for detailed information.
No other maintenance and repair company in the North West offers such a competitive service!
We can guarantee you the following benefits of our passion in service to you:
Free carriage*
Fast response
Free repair quotation***
No obligation
Guaranteed repairs
Virus removal
Password removal
Spares/batteries/adaptors
You won't find a better offer in the UK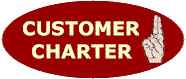 * See our Motherboard Repair & Replacement Policy for details.

** Carriage is free if our quote is accepted. If not, we may charge a collect/return carriage fee.

*** The repair quotation is free if you accept our quote and have the work performed. Otherwise, a £10 diagnostic fee will be charged.