Here at Kitamura, desktop computer repairs is our main service! Everyone has one these days! But, we are different from 99% of other repair shops, as we actually REPAIR the motherboards, expansion cards, drives and power supplies of PC's if it is economical, rather than just REPLACING them!
Our technicians can repair any desktop computer on your company premises, removing the pain and cost of packaging and shipment. This on-site service covers the whole of the Whitefield & Bury areas of Manchester. All other areas in the UK can benefit from our workshop repairs.
This service covers both trade and corporate sectors, of up to 10 machines. On Site Corporate repairs are subject to £15 callout, and £35 per hour labour costs excluding parts.
Our engineers will visit you at home, within the Bury, Bolton & Whitefield areas, to initially diagnose what is wrong. The callout will cost just £20, broken down into £10 diagnostic and £10 callout to cover our travel and diagnostic time. We will then draw up a quote with you, and explain to you what is needed, in Plain English, on the same visit. If the job doesn't require parts and can be done there and then, we seek authorization from you to carry out the work. If parts are needed, we will then source the parts you require, and book a return visit. This return visit will not incur a callout, all you pay is simply the total of the quote including labour, and the callout fee for the initial visit.
We can normally tell you exactly how long the job will take when we draw up the quote following the diagnostic so there'll be NO HIDDEN COSTS, you'll know exactly how much labour and parts you'll need to pay for! Upon your acceptance of our quote, we will require a 50% deposit of the quote total, in line with our Job Payment Policy.
Due to our engineers carrying an extensive kit of computer spares in storage, and having local component suppliers, the majority of on-site repairs are completed on the second visit, usually within two hours or less. When we draw up the quote with you, If we feel the repair time may go over this, or further work is needed that we are not equipped for on-site, we may arrange with you to take your machine to our workshop to save clutter and inconvenience in your home. Extensive additional work may incur extra cost, this will be advised to you before any work is carried out, when we draw up the quote together with you following the initial diagnostic.
Workshop Service
For customers within 5 miles or more of us, or if you prefer, your machine can be serviced at our workshop. This saves inconvenience, and means you won't have engineers and computer parts everywhere! Our labour rates are very competitive at £25 per hour. When you bring your machine to us, we charge £10 for a diagnostic, this can be done either in your home or in our workshop. This diagnostic will enable us to tell you specifically how much labour time and parts will cost, plus how long the job is likely to take, so there'll be no nasty surprises! If we carry out the diagnostic in your home and decide the job will be best done at our workshop, we charge a £10 callout on top, but can take your machine to our workshop free of charge. Either way, if you then accept our quote, we drop the diagnostic charge, and simply charge for parts and labour. It couldn't be easier!
We can also arrange collection and delivery, which is free if work is carried out. Please note, workshop quotations that are not accepted may be subject to a carriage fee as well as the diagnostic, if you require us to deliver it.
Kitamura Computers can repair any make of desktop computer - although our engineers have specialised knowledge of Dell, Tiny and Time computers, having been Tiny's foremost services and repair company previously. James, our main engineer and Director, has been servicing Tiny desktops for over 10 years, since 2001. He has serviced many Time & Tiny models, for the public, and trade sectors. We still repair them today, years after Tiny went bust!
The repairs we carry out include:
Chassis & motherboard tray repairs, including respray service
Motherboard Repair/Replacement*
CPU diagnostics/replacement
BIOS replacement/password removal
Sub-assembly repair/replacement (sound boards/modems etc)
Hard Drive repair/replacement
Data Recovery
Memory(RAM) replacement
Optical drive repair/laser optics re-alignment
Courtesy Laptop Hire service
We offer a courtesy laptop hire service that is second to none to keep your life flowing. If we have a customer's system in for repair, and need to keep it for more than a day, because we're waiting for parts or it needs extensive data recovery or PCB repair, we will offer you the hire of one of our modern courtesy laptops to use whilst we have your computer. We will transfer any work and things you need to it so your life is not interrupted! This service is completely FREE! of charge, all you pay for is the repair to your system!
See our Courtesy Laptop Hire Service page for detailed information.
No other repair company offers such a competitive service!
Free carriage**

Fast response

Free repair quotation***

Any make/model repaired

Guaranteed repairs (6 months parts & labour)

Hardware upgrades

Virus removal/recovery

BIOS/Windows Password removal
You won't find a better offer in the North West!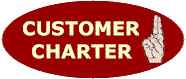 * See our Motherboard Repair & Replacement Policy for details.
** Carriage is free if our quote is accepted. If not, we may charge a collect/return carriage fee.
*** The repair quotation is free if you accept our quote and have the work performed. Otherwise, a £10 diagnostic fee will be charged.